Snow!
Does it ever snow here in Palo Alto, California?  It's rare, but the answer is yes: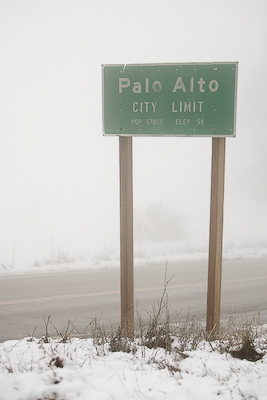 Okay, okay.  While technically true, this photo is a bit misleading.  It's a real, unmanipulated photo taken this afternoon.  The catch is that it wasn't in downtown Palo Alto.  Instead, it was taken on Skyline Boulevard, near the intersection with Page Mill Road:
That's about 7–8 miles from the Stanford central campus.  The key is that the elevation difference is more than 2100 feet.  Nothing but rain fell below about 1800 feet.
Roughly 3–4 inches of heavy, wet snow were on the ground, providing a source of great delight for the Californians and this Minnesotan.   Kids were sledding, teens were having snowball fights, and the adults were all smiles.  Hard to say what the animals thought: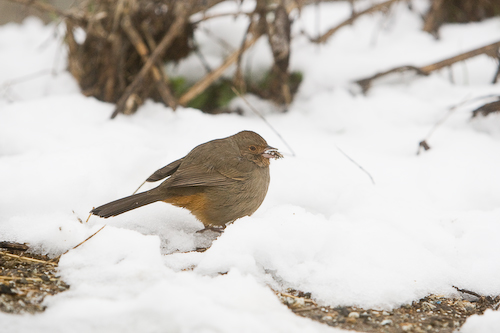 Has it ever snowed at Stanford?  I can't seem to find any definitive data one way or the other, but I have to believe that it's possible.  Maybe I'll get lucky enough to see it this year.